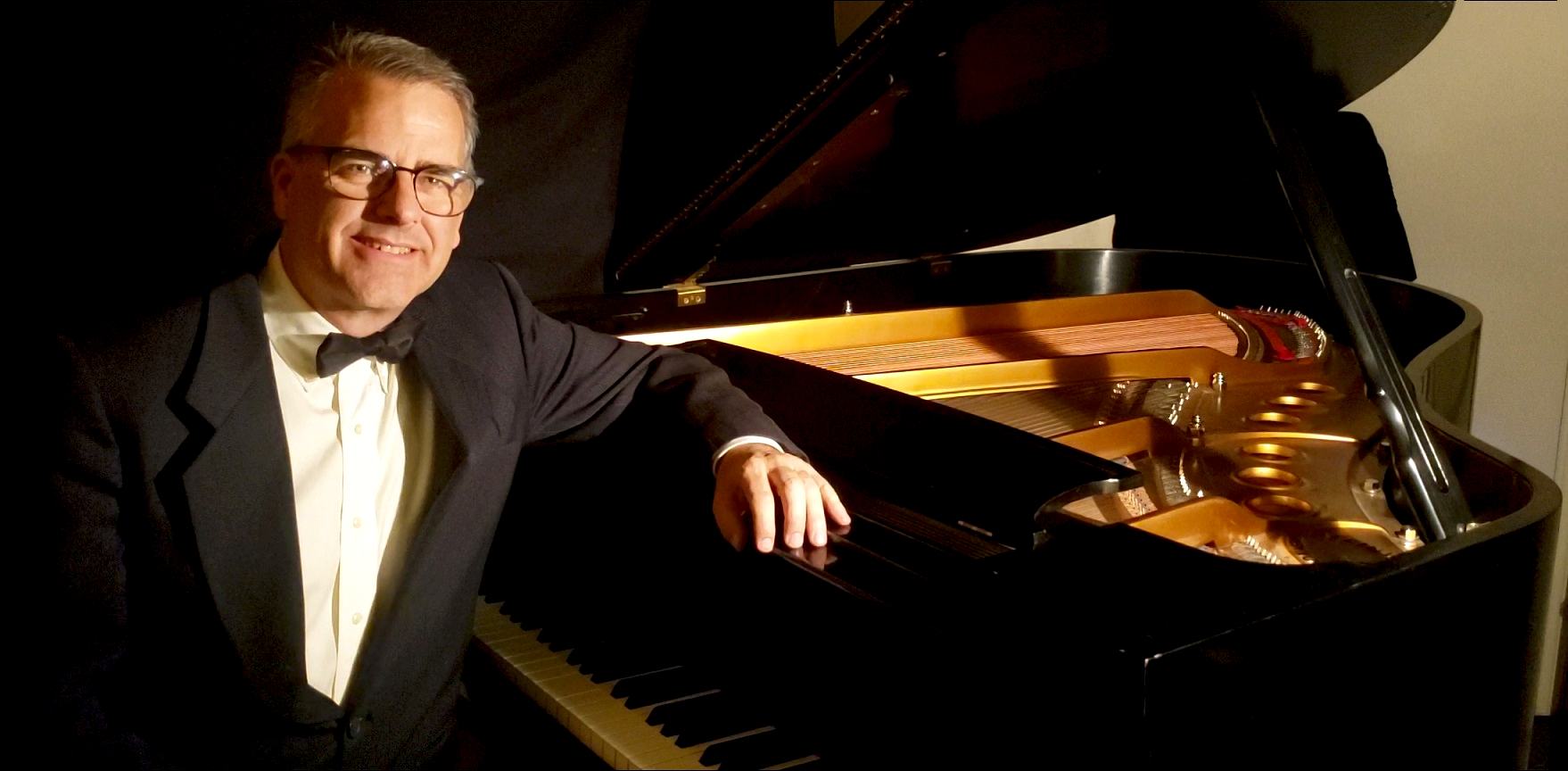 About Us
Richard Baldwin is a Piano and Voice Teacher ~ For Beginners to Advanced Level students serving the Reno NV, Sparks NV, Lake Tahoe area. He also does online remote instruction worldwide!  To get started please sign up for your FREE piano or voice lesson!
---
Hi! Thank you for your interest in Baldwin Studios!  Richard has been a private piano and voice instructor for over 30 years.
He started playing piano when he was 5 and took lessons at 6 years old. His interest in playing was when his mother practiced in the living room. Richard then wanted to play the music he heard and became interested in the sound of the keys. He also wanted to hear and play more than what he heard his mother playing. His father played Jazz music everywhere and so Richard became interested in playing Jazz also, as well as studying the classical music which his mother enjoyed.
After trying to figure out songs on the piano, his mother enrolled him in piano lessons. He was happy to be able to play all kinds of new music and has been practicing ever since!
In his youth, Richard moved to Holland for a few years and then England. He studied with piano teachers and improved his abilities to where he became very popular in his music classes. Everyone wanted to hear his latest muses of pop tunes, ragtime and jazzy sounds! He and his family traveled throughout Europe and went to museums, shows, concerts and experienced traditional music from various countries they visited.
In the early 1980's he returned to the United States. While in high school he played in the Theater orchestra, Jazz ensembles, as well as studied classical music with a teacher at California State University, Fullerton (CSUF). He later studied with piano and voice teachers in Berkley and San Francisco.
In 1996 Richard received his Bachelors Degree in Piano Performance at the Conservatory of Music at the University of the Pacific in Stockton, California (UOP).
While at UOP and beyond, Richard studied voice, opera and musical theater. As First Tenor and soloist he traveled on tours throughout Europe with a competitive choir and performed in concerts with opera and orchestra.
During college and beyond he studied dance and gymnastics, traditional ballet and modern dance. Beyond college he performed as dancer in professional theater shows, private entertainment productions, ballet's like the Nutcracker with orchestra (as Russian Dancer and more!) and many other types of musical theater. He also accompanied dancers in practice and dance theater performances. He developed a superb sense of how to be effective as a performer in song, piano music and physical motion. He knows what it takes to be ready for, to entertain, to inspire and to move large and small audiences!
In 1991 Richard began teaching piano and voice lessons as his full-time occupation.
In 1993 Richard became a Liturgical Cantor and performed vocal songs for weekly services, events and special occasions including Weddings. He averaged 2 to 5 vocal, piano and small chamber music ensemble services a week over a span of 12+ years (2500+ pro performances).
Richard is a regular accompanist for all his vocal students on a daily basis. In summery he has accompanied band and orchestral instruments, chamber music, jazz ensembles, choirs and vocal/instrumental ensembles and high level youth competitions.
Richard also has recording music studio experience with composition, computer mixing software, composition software, MIDI, digital synthesizers and sound editing sampling, effects equipment, sound engineering, performance audio systems, tracks setups and more!
Richard has worked at a trendy pop radio station for several years conducting marketing research and learning about the pop music world, how music is broadcasted and promoted into popularity! While at the radio station he intermingled with the radio station DJ's and fans and occasional pro musicians who stopped by! Super exciting!!
Richard moved from California to Reno Nevada in 2004 and loves Tahoe, the mountains and surrounding vistas! Reno is an amazing place! He loves to ski in the winter, and hike in the summer!
Richard has been a member of the NNMTA (Norther Nevada Music Teachers Association) and is a PHI MU ALPHA Professional Music Fraternity alumnus.
Please Signup Here for your Free Piano or Voice Lesson!
Last updated: 9/26/2023