Live Public Performances
Programs
Performances are to be announced once a year or so.  Please be patient and come back here for updates!  Thank you!
Performances & Recitals
Music For Special Occasions - Anytime!
Richard's lounge music consists of a mixture of Jazz Standards tunes and light classical works in combo with his own composed light compositions. Richard will travel within 25 miles of Reno including Tahoe, Incline Village, Carson City and surrounding areas.
Since 2020, Richard has not been doing public events. As venues are easing restrictions, you may contact Richard for piano music and singing for your occasion, private parties, receptions, Weddings, liturgies and more.
Upcoming Concerts
Vocal Performance: Richard's next vocal program is an operatic theater vocal Concert with songs of Debussy, Schumann, Italian, English composers as well as Theater opera songs sung by the singers Andrea Bocelli and the late legendary Luciano Pavarotti! Please check back for updates!
---
Piano: Here are some performances over recent years: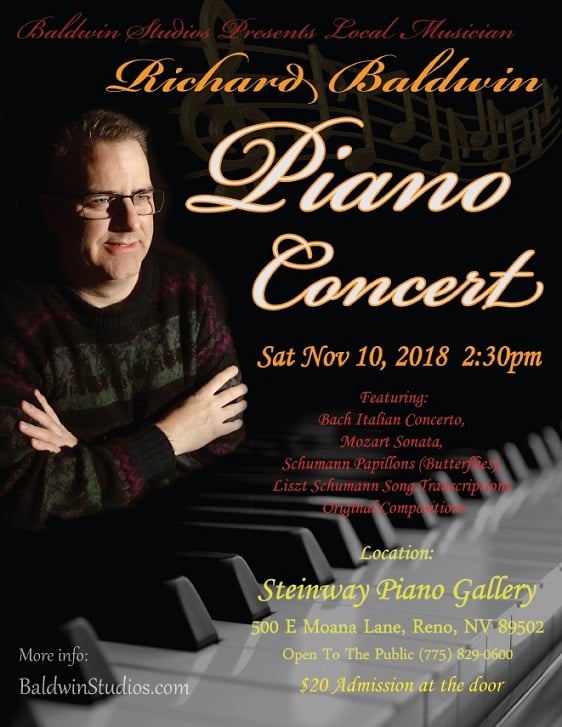 Piano Performance 2018: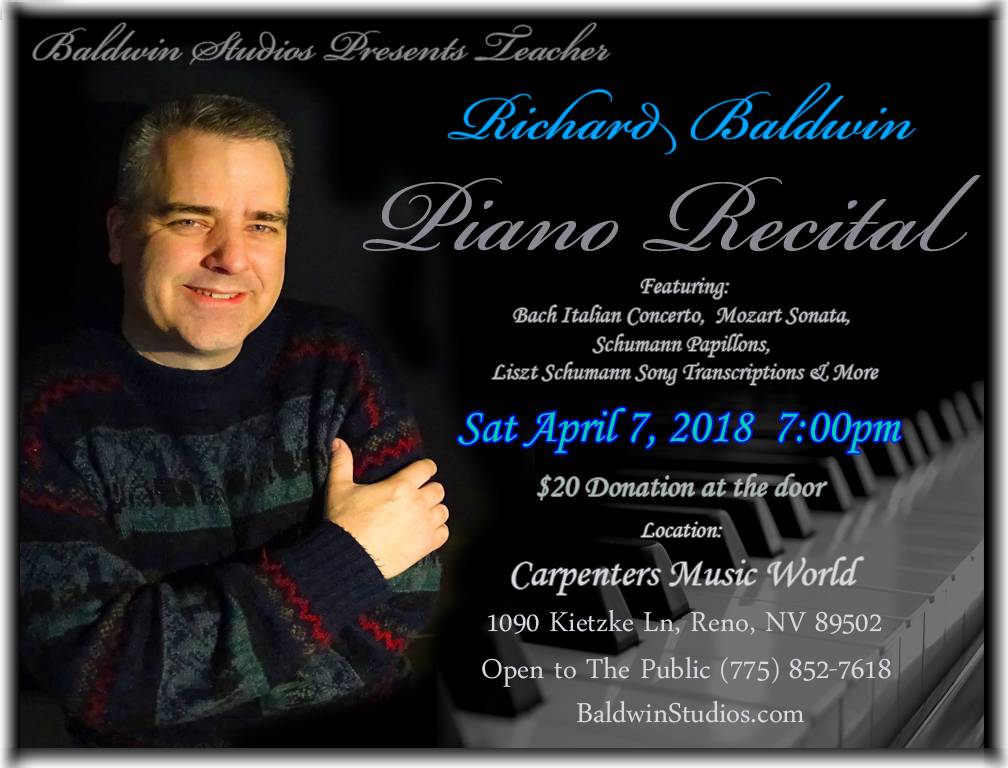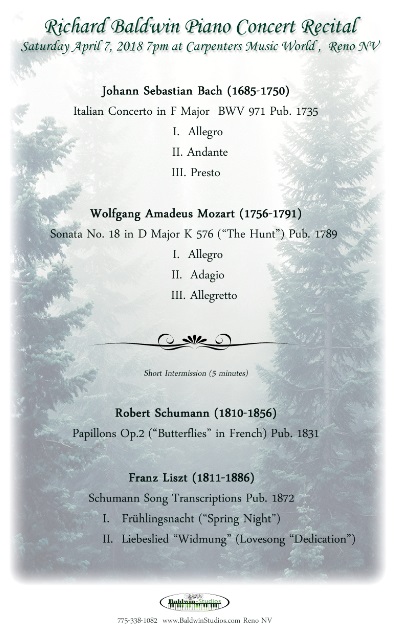 Piano Performance 2015: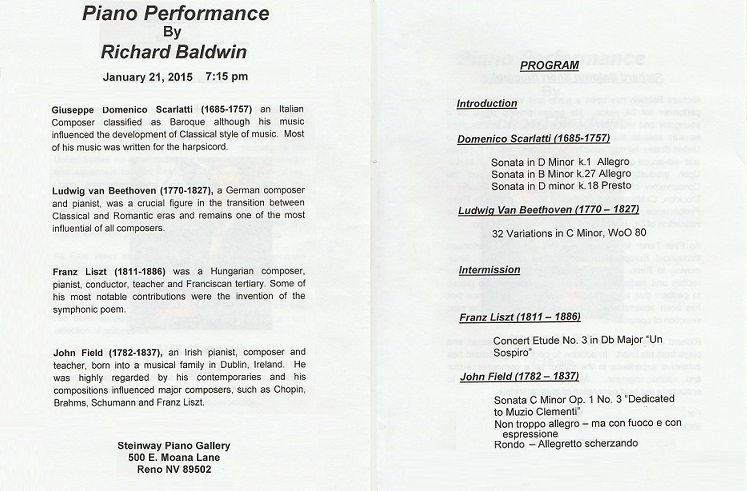 Piano Performance 2013 (1hr):
Richard performed the Mozart Piano Concerto No. 9 in E flat major ("Jeunehomme," "Jenamy"), K. 271. on March 2, 2013 at 3:00pm at The Steinway Piano Gallery. Richard played the concerto with a recorded orchestral accompaniment. Richard also performed Three Intermezzi by Johannes Brahms OP 117.
Vocal Concert 2009 (2 hours):
Richard performed a Jazz Vocal Concert with the legendary Joanne Grauer in October 2009.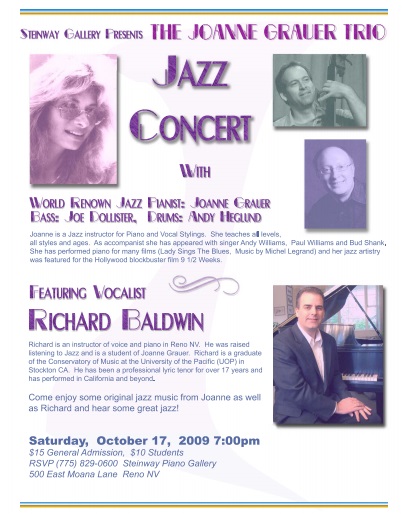 Piano Concert 2009 (1 hour):
Richard's Piano Performance August 2009.