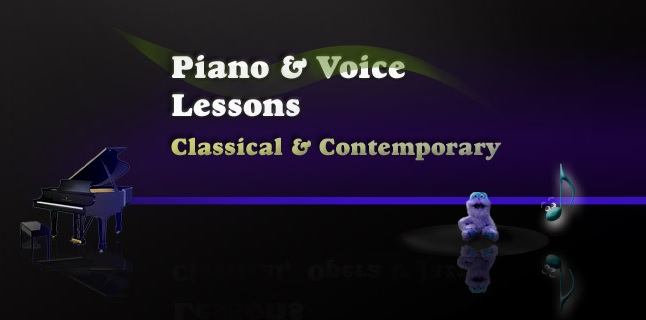 All Ages and Levels!
Kids can get started anytime!  For those under 6 years,  the initial FREE LESSON will help to see whether they are ready for lessons.  It all depends on how much attention they have and how well they can concentrate.
Adults may begin from beginner basics on through University levels.
Lessons are available in Reno and Sparks NV as well as Nationwide and Worldwide via Online Learning Apps like Zoom.  Please ask about scheduling times, locations and to sign up for your first FREE lesson wherever you are!
Want FREE piano lessons? I thrive on referrals! Please refer me to everyone you know! 🙂 Please ask Richard for more details!
Getting Started
Piano Lessons
When to sign up?
Parents: Please introduce the piano to your kids in some way? Do you, or a relative have a piano to try out so they can see how it works? If you have a piano, try placing it in an area that is pleasant and accessible. Does it get lots of attention?
After experimenting on it regularly, try asking your kids if they want to learn more about how to play actual music and interesting songs? If their response is positive, then you are ready to get started!
Waiting too long on starting lessons could allow not so good muscle habits to form. Proper technique can be developed early on, so just enough time on the keys to be interested and enough time to become solid they are ready to get started!
Type of Piano
Pianos – An upright acoustic Piano is ideal, or access to one daily. Beginners to intermediate levels will need a good piano to develop solid piano skills. A baby Grand Piano is ideal for advanced levels but is not required.
Keyboards – There are two types of keyboards:
Synthesizers (mostly coupled with computers and software) make up most of what 'Modern' music is all about on the radio. A synthesizer is a professional instrument for sound manipulation and beat generation. It does not have a built-in set of speakers, but instead must be plugged into a sound system such as an amplifier or mixing board.
A home keyboard has speakers on it. Ideally it should have 66 to 88 keys, weighted keys, a foot pedal attachment via a plug on the back for starters (a more higher-end home keyboard has Amp IN/OUT/USB/MIDI ports on the back).
A keyboard is NOT ideal for best piano technical skills development, but can be used to get started.
Most keyboard students end up discontinuing lessons after just learning only basic things, as the instrument is very limited to just learning the basics of technique and understanding. The physical limitations of the tiny instrument are inhibiting to learning real piano music. An acoustic, traditional piano is recommended for optimal study on piano.
Piano Methods:
Agility and motion dexterity are taught in piano instruction. This is all about becomming a virtuoso pianist. Music reading and melody interpretation are part of the process. Learning to improvise and study contemporary Jazz (chordal harmony and improvisation) and popular styles are also included. Pianists will learn every range of genre in the market while studying at Baldwin Studios. This is in addition to the traditional piano study methods of classical music.
Students will also learn understanding of music. This is the science behind the sound, the melody and harmony and is called 'Music Theory'. This is all about chords, harmony and counterpoint methods in early music on up through the pop industry, trendy music, dance music with beats and other types of power music in rock, jazz, R & B, techno, country and any other styles in the market today.
Keyboard/Synthesizer Students:
Students start with the basics of reading traditional music and understanding chordal harmony and basic melody development. Those who have smaller keyboards are taught the basics of harmony and chord structures, melody balancing and things that make sense only on a small keyboard. Theory and composition is offered at all levels and keyboard types during instruction.
---
Voice Lessons:
When to sign up?
If you are singing regularly and want to learn how to become a better singer, it's time to sign up!
To study voice means you will need to learn pitch control, begin ear training, reading music and studying basic musical theory and chordal harmony. This is all possible using a small or large keyboard or acoustic piano. Please consider getting one, or get access to one at some point during the early stages of your singing lessons.
Methods:
Learning the basics is all about simple. Folk tunes, nursery rhymes and such are the first part of singing. When comfortable with the basics, you may venture to more advanced techniques, musical theater, opera and pop opera and/or Jazz styles. Any genre you enjoy to sing is possible in order to get started and develop a good sense of self-individual style.
Opera techniques require vocal stamina, dexterity and benefit everyone who studies it! Harmonies of chords and accompaniment may be rooted in earlier music, but emotions are relevant to today! This is why it is good study!
---
General Overview of Learning Music:
The desire to play piano, or sing, and please audiences with performances is what everything is all about! Performing creates desire to excel! With consistent practice and paying attention to detail, all things are possible!
Students may perform at recitals (when enough students are ready to perform). Practice and be ready to perform something comfortable to play or sing at any time! This is the life of an artist! Recitals offer great entertainment and opportunity to watch peers! Audience members are fellow students, friends, family, parents and general public. When enough students are ready, a recitale will be scheduled.
Fast Track Learning!
Lessons on 'Fast Track' are for students who want to learn on an ecellerated pace or parents who want their kids to excel quickly. Fast Track is guaranteed to show great results. Please ask about fast track lessons for more details and start imiproving right away!
Practicing
Practice requires concentration. Similar to a library there should be as few distractions as possible on a regular basis. It's a mood thing. A good practice environment can improve everything! Please arrange time for practice each day of the week. Keep out distractions, cats, dogs, goats or whatever. A separate room is ideal. Concentrated singing practice is only possible in a quiet, clean, dust free comfortable environment.
Television
When favorite shows are on, please record them and watch later! Practice now!
Music Athleticism
Playing the piano or learning to sing is much different than listening. It is all about being athletic in learning, physical stamina, dexterity of tone and agility of muscle movement. It is like learning swimming, dance, soccer, tennis, golf or other sports! Go for it!!
Scheduling Practice
Students who enroll should be ready to practice regularly! Parents please encourage practice right away along with other school activities. Please be sure there are not too many activities scheduled on a regular basis so practice energy is tops!
Weekly Lessons
Learning piano and vocal singing requires weekly lessons. Composers like Ludwig Van Beethoven also had weekly lessons! Have a look at his teachers here.
Ready to start? Sign Up NOW for you first FREE LESSON!